Summer 2019 – Our Momentum is Building
Summer 2019 - Our Momentum is Building
June 26, 2019
by John O'Connor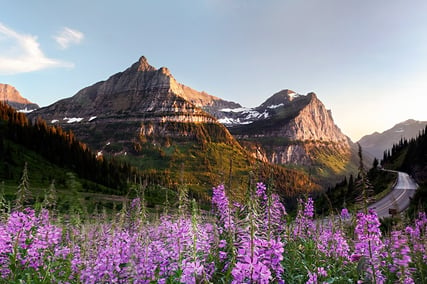 PatientOne's team is growing to meet our needs, now with a full-time CEO, CTO, VP of Sales, a dedicated sales force, and a Chief Medical Informatics Officer. With the constant support and encouragement of our investment team, we've refined our product, focused our efforts, and built the necessary infrastructure to take on the market.
At the time of this update, we are in final contract negotiations with our first major customer, a channel partner who brings 800 providers to the table, with access to over 2,000 more.  Needless to say, this is a tremendous boost for our company and provides us the opportunity to exceed our year one sales goals. It almost goes without saying, but validation like this from a partner with national reach is, "shout from the mountaintops" worthy (literally).
In addition to this Montana-sized announcement we have many other incredible projects in the works:
Our sales team is in active conversations with physician offices in 12 states, with product demos now occurring weekly. Mississippi, Arizona, and Idaho are really active states right now and word of mouth is providing geographical growth cluster opportunities.

 

While much of our effort is still focused on our original target specialty of Urology, we are working on ophthalmic and cardiovascular surgery pilots, as well as protocols for orthopedic practices, ENT groups, and ambulatory surgery centers.

 

We are working our way through the HIPAA-compliance program for Lifepoint Health, which has 89 hospital campuses in 30 states.

 

Our shared patient dashboard between physicians and facilities is being piloted in our hometown of Missoula - we feel it will be a complete game-changer for patients and those who care for them around the surgical episode of care.

 

We continue to explore channel partnerships with medical malpractice companies, electronic health records companies, and medical device manufacturers.

 

Our development team is already working on our next release.

 

We are now active on social media platforms as well as LinkedIn and we are gearing towards fall industry conferences.
To sum it up, the activity at PatientOne is simply off the charts. We are fully aware of the e-word in the room, Execution and it is our number one priority. Brad Bickerton (Delta Awesome), our key mentor, reminds us weekly of the pitfalls in front of us. As Calvin Coolidge famously said, "nothing is more common than unsuccessful men with talent. Persistence and determination alone are omnipotent."
It really wasn't that long ago that all the above was a pipe dream. It was just a little over 5 months ago that fortune turned in our favor.  With months of 60+ hour work weeks that led to pitches, usually multiple a week, things began to coalesce for us last November with the team at Dundee, who would eventually become our lead investor. Soon, we were able to form a team of seed round investors that would make any start-up proud.
Along with two Montana-based groups (Next Frontier Venture Fund II and Goodworks Ventures, LLC) and a Colorado investor (Service Provider Capital Rocky Mountain Fund II, LP), Dundee helped put us in front of Rise of the Rest Revolution Fund, which came in to co-lead our $1.2M Seed round. You might have seen Rise of the Rest on 60 Minutes recently discussing founder Steve Case's passion for investing in promising seed series startups located outside of Silicon Valley. The teams represented in our seed round backers are nothing short of spectacular, and the guidance they are providing has us poised for major success.
While we started a little slow out of the gate post-funding, executing on our sales and implementation strategies has us projecting we will beat our 2019 goals and we will position PatientOne to be a digital health sector leader in patient engagement, remote patient monitoring, and medical practice efficiency tools for 2020. According to Startup Health, an organization that supports and fosters digital health startups, investments in digital health startups have seen a 10-fold increase in funding, totaling over $14.2B in 2018, with no signs of slowing down.  We believe PatientOne is in the right place, at the right time, to have a positive impact on healthcare spending, patient experience, and outcomes while providing revenue shifts to compensate providers for better care.
As always, we appreciate your help. Please consider referring your contacts in medical practices, surgery centers, hospitals, and MSO's to learn more about our exciting solution. And watch for opportunities to get involved in our success. We can't wait for the journey ahead and are so glad to share it with our supporters and the public. Thank you!
- Jeff, Erik, John, and the PatientOne Team